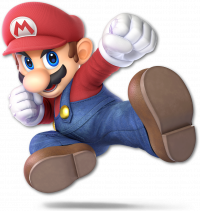 FOR GLITCHCON SMASH TOURNAMENT 2019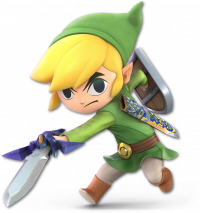 Glitch and El Paso Smash Bros. proudly presents GLITCHCON SMASH! A singles tournament at GlitchCon! The pot bonus of Singles goes up by $1 for every entrant Glitch gets at the Smash Ultimate weeklies and biweeklies! The event will be during Glitchcon and will be in a sick 3 floor venue called "The Spot" and we will have an entire dedicated floor to Smash! Enjoy the con and play some Smash at this El Paso regional!
Date and Location
The tournament will take place during Glitchcon on the 10th of August, 2019

Location: The Spot

Address: 1510 Bengal Dr, El Paso, TX 79935

Tournament Link: https://smash.gg/epglitchcon
---
Activities
Friendlies!

Enjoy the con and its activites

Vendor and artist shops

Cosplay!

More TBA!
---
Amenities
Free water

Free parking

Outside water allowed

Food + Drink Vendors
---
SETUP DISCOUNT
If you are bringing a setup, you will get a discount! Go ahead and fill out this form if you are and we will contact you!

Limited amount of setups though, so be as quick as possible in order to guarantee your discount!

(Form coming soon)
---
REGISTRATION
Competitors
All competitors get a guaranteed Glitchcon badge and lanyard! However, please sign up before Late Registration starts in order to guarantee your badge

Registration: $15

Late registration: $30
---
Spectators
If you are spectating, you can simply buy a Glitchcon ticket, they are $10! Here is the link to buy one
---
Events + Fees
Super Smash Bros. Ultimate Singles – $10
---
SCHEDULE
11 AM: Venue opens

1 AM: Venue closes
---
Broadcast
---
Hotels nearby
---
HOUSING
Please email me @ xaristodx@gmail(dot)com or post in the event page on Facebook if you are interested in being housed by El Paso smashers!
---
Links